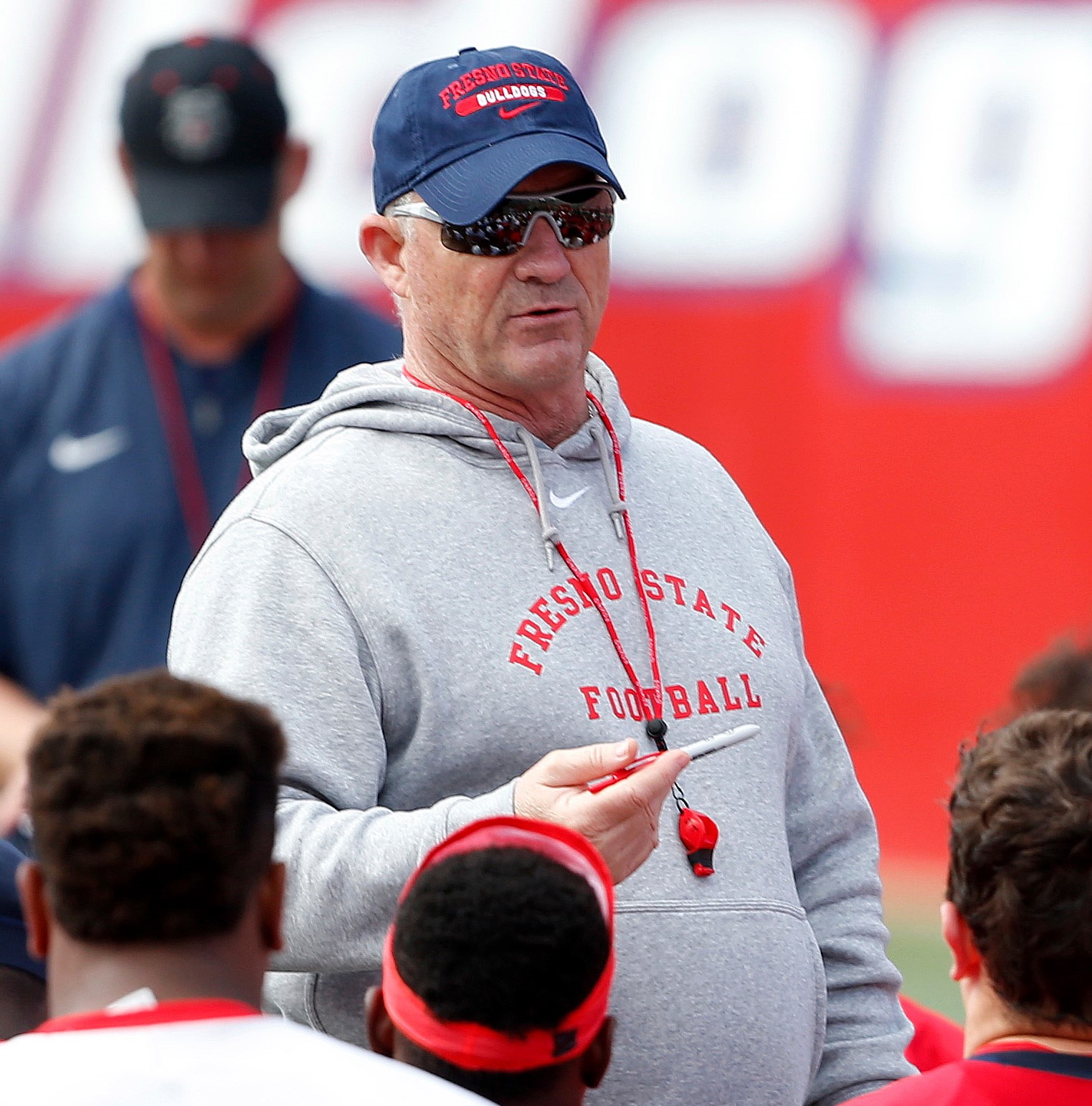 2018 Mountain West Conference Champions (12 Win Season - School Record)
2018 Finalist for Bear Bryant Coach of the Year
2017 Mountain West Coach of the Year
Finalist for National Coach of the Year in 2017
19th head football coach in Fresno State history
Multiple Heisman Trophy candidates, with J.J. Arrington (2004), Marshawn Lynch (2006), DeSean Jackson (2007) and Jahvid Best (2009) among top candidates for the prestigious honor at some point in the season
Tedford developed six quarterbacks that became NFL first-round picks – Kyle Boller, David Carr, Trent Dilfer, Joey Harrington, Aaron Rodgers and Akili Smith.
57 NFL draft picks including Justin Forsett, Alex Mack, Cameron Jordan, Keenan Allen, DeSean Jackson, Nnamdi Asomugha
Played QB for Fresno State (1981-82)
During his days as a Bulldog, he had career marks for passing yardage (4,872) and touchdown passes (35), while earning honorable mention All-American notice in 1982 when he set single-season Fresno State standards for passing yardage (2,993) and TD passes (24).
Tedford played professionally in the Canadian Football League for six seasons with Hamilton, Calgary, Saskatchewan and Winnipeg
He appeared in the league's championship game (Grey Cup) with Hamilton in 1984.